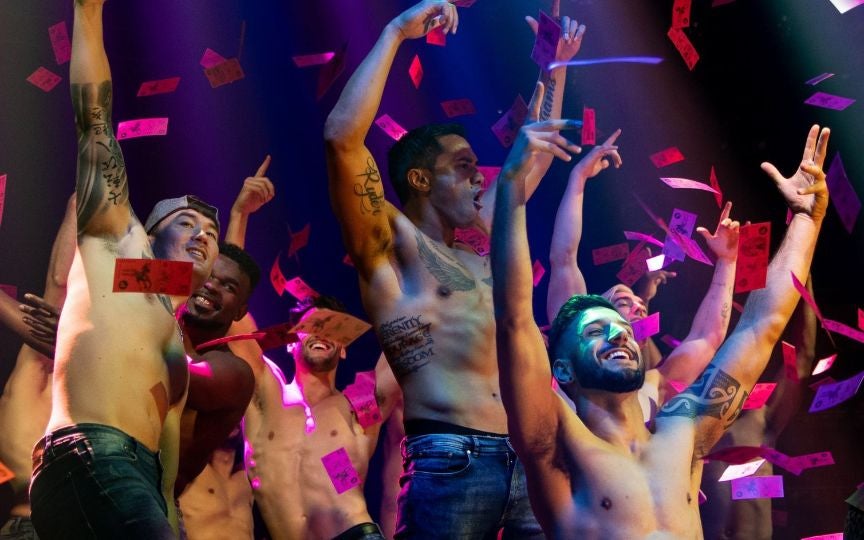 Magic Mike
The Arena Tour
Date

2

May

, 2023

Doors Open

6:00 PM

Availability

On Sale Now
Additional Tickets
Additional Tickets
Premium Experiences
Our premium hospitality offering consists of a rich portfolio of luxury suites, VIP lounges and private bars which are available for every event. Get in touch with the team to find out more.
Ticket upgrade - Heineken Sky Lounge
You must have a valid ticket for the show to buy this upgrade. You've got your ticket to the show, now book your pre-show experience in our Heineken Sky Lounge, a sophisticated bar with impressive views of the city.
Event Details
Magic Mike: The Arena Tour will now hit the AO Arena Manchester on 2nd May 2023! Tickets remain valid for this new date.
More guys. More thrills. More Magic. MAGIC MIKE THE ARENA TOUR is our biggest show yet. Celebrate together again as some of the hottest, most talented guys on the planet come together for the once-in-a-lifetime, epic dance party that you deserve. After a year of being locked down, it's the ultimate night out, best date-night-ever and most fun you'll ever have with 10,000 of your closest friends all rolled into one. Best of all, we're doing it all to celebrate you!
Magic Mike The Arena Tour builds on the dance, spectacle and fun of the much-loved films and London show. It will be a complete evening of unparalleled entertainment for guests aged 18 and up. A group of extraordinary artists from around the world will perform a sultry dance and acrobatic spectacular on an incredible scale. Sexy dance routines intertwined with one-of-a-kind acts, will be presented by a diverse cast of performers from around the world. Featuring incredible visual effects, a live DJ, and of course some of the hottest, most talented male dancers in the world. It's a celebration of fun and freedom that will blow the roof off the arena.
"This is not Magic Mike Live with more seats. Our arena tour is something totally different. After a year of isolation and frustration, we want to give women something that makes them feel alive again… a sort of celebratory revival that makes them want to stand on their chairs, dance with their friends and feel connected to each other. The show is a once-in-a-lifetime celebration of togetherness, sexuality and freedom that only an arena can hold. We want our guys to give our fans the best night of their lives with a party they'll never forget." - Magic Mike Live Co-Director Alison Faulk