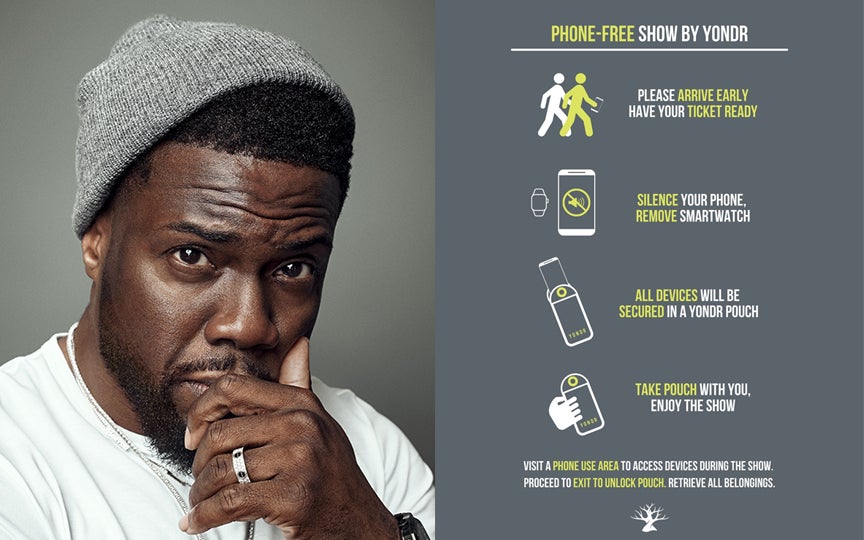 Kevin Hart
This is a Yondr Phone-Free show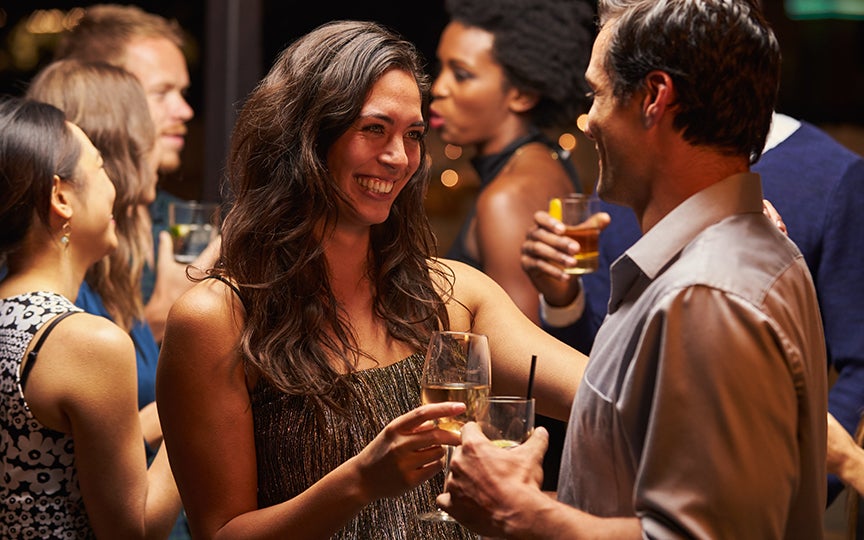 Enjoy the ultimate show experience from your own private suite, with the flexibilty to purchase on a show by show basis or annually with full interior branding opportunities available.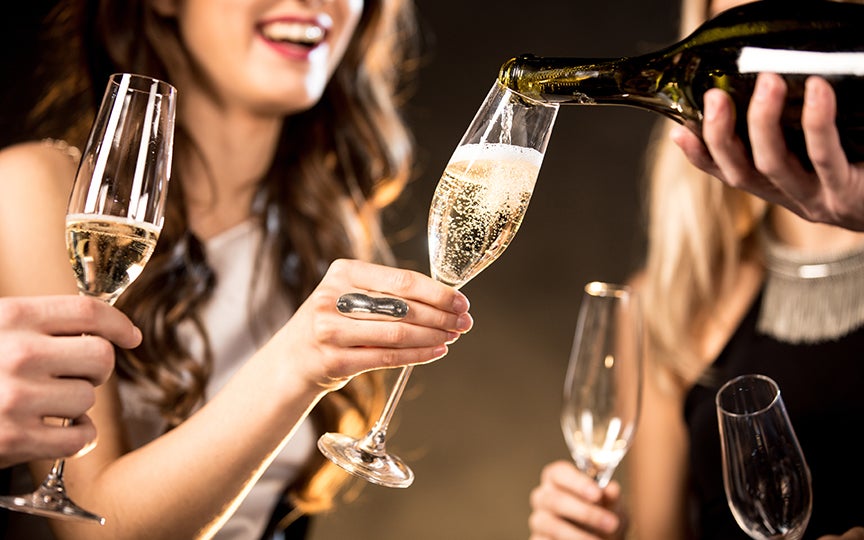 Enjoy the Champagne Experience in our AO Electric Lounge. More than just tickets to a show, our VIP experience includes a pre-show glass of champagne in the AO Electric Lounge and seats with the best views of the stage.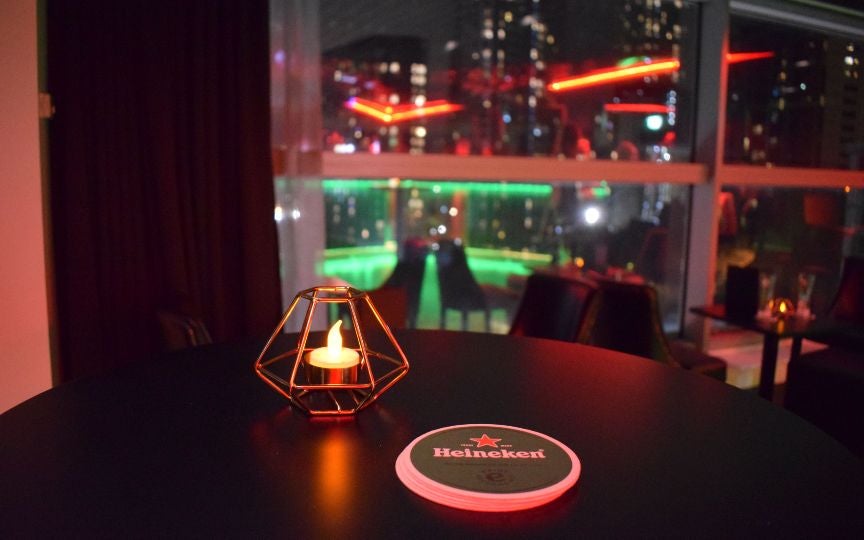 You must have a valid ticket for the show to buy this upgrade. The Heineken Sky Lounge is our private, over 18s only pre-show bar where you can enjoy drinks before taking your seats to enjoy the show.
Event Details
A Phone-Free Show
Kevin Hart is partnering with Yondr to make this a phone-free show, as are all shows on his Reality Check tour. By limiting access to mobile phones and devices, the artist and audience can enjoy the show in the moment without distraction.
The use of mobiles phones, tablets, smart watches, cameras and recording devices are not permitted at this event, so we advise leaving these at home where possible.
What is Yondr?
Yondr locks a phone/device within a neoprene pouch, which is released at the touch of an unlocking base.

How does it work?
If you have a mobile phone, smart watch or small camera on entry to the venue, you will be given a Yondr pouch to put the item inside and it will lock (make sure it's turned off or on silent mode). You keep possession of the pouch and on your way out simply visit an unlocking station in the lobby to unlock the pouch and drop it into the collection bins provided. Phone Use Zones will be available in the venue if you need to use your device.
What do I need to know?
• It is recommended that you arrive early, as the Yondr bag securement process may result in delays during entry. Doors open from 6pm.
• Make sure you declare any devices on entry (anyone found using a phone/device during the show will be asked to leave).
• Only card payments can be made within the venue, as Applepay or similar payment methods will not be available to you without your phone/device. AO Arena is a cashless venue.
• Phone Use Zones will be available in the venue if you need to use your phone/device.
What will happen if I access my phone during the show?
Anyone found accessing their phone/device outside of designated phone use areas during the show will be asked to leave.
What if there is an emergency evacuation?
Yondr has been incorporated into the venue's security procedures. Follow event stewards' instructions in the case of an emergency evacuation, but DO NOT wait to unlock your Yondr pouch - evacuate as normal.
The Kevin Hart tour appreciate your co-operation in creating a phone-free viewing experience.
The Yondr staff is trained and required to follow all safety guidelines and hygiene protocols. For additional information, see their FAQ page below:
COMEDY SUPERSTAR KEVIN HART ANNOUNCES RETURN TO U.K
WITH 2023 REALITY CHECK TOUR
Emmy and Grammy-nominated, box office sensation Kevin Hart announced his highly anticipated return to the U.K for April 2023. Six years since his 2016 What Now? Tour, the comedy icon will be taking his new Reality Check tour on the road for shows across the U.K. including a massive show at the AO Arena.
Beyond his stand-up, Hart has become a Hollywood box office powerhouse, two times New York Best-selling author and a highly successful entrepreneur. Anchoring over eleven movies that opened at number one at the Box office and became Netflix's biggest stand-up special of 2020 which later earned him a Grammy nomination for "Best Comedy Album" as well as, Chairman of Hartbeat; a global, multi-platform media company creating entertainment at the intersection of comedy and culture.
Hailed as one of the highest-earning stand-up comedians of 2019 by Forbes, Hart recently sold-out Los Angeles' Crypto.com Arena as part of Netflix Is A Joke: The Festival in the United States. Additionally, his previous global comedy tour sold out over 100 arenas around the world including three O2 Arena shows, and he sold over one million tickets worldwide in 2018 during his Irresponsible Tour.
Additional Ticket Information