Date

18

Oct

, 2023

Event Starts

7:30 PM

Doors Open

6.00PM

Availability

On Sale Now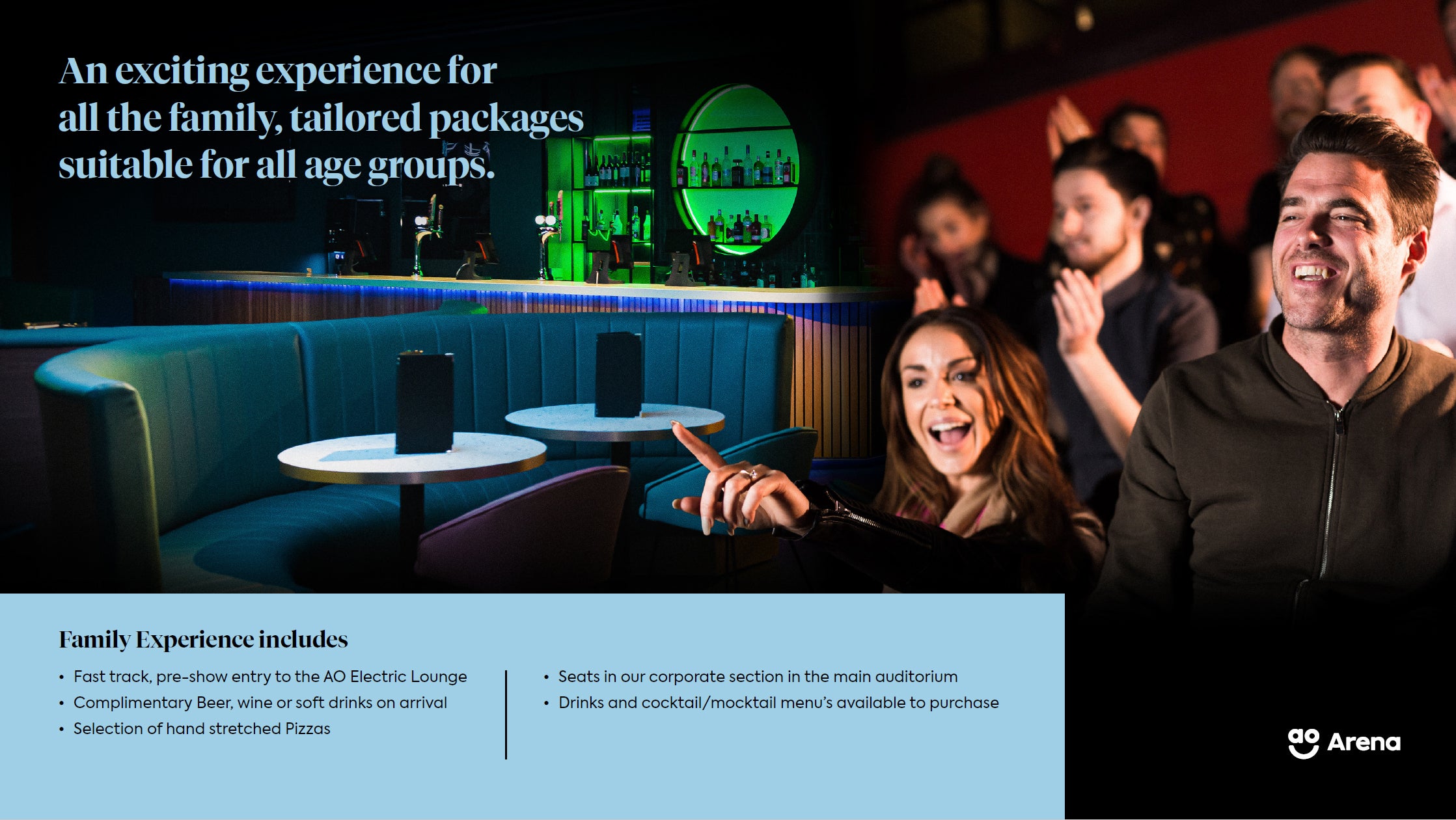 Ideal for families or small groups. Our Family Experience includes early entry into our AO Electric Lounge, Premium seating, and lots of magical surprises. You will be able to access the AO Electric Lounge's exclusive bar and restroom facilities, throughout the event until the main act takes to the stage.
Event Details
FILM SHOWN IN FULL ACCOMPANIED BY THE HALLÉ ORCHESTRA
In celebration of the triple Oscar winning Jurassic Park's 30th anniversary, AEG Artistic Presents are thrilled to announce Jurassic Park In Concert. This Autumn the acclaimed blockbuster will be presented in venues around the country, while the film's renowned award-winning John Williams score is performed live by a full orchestra.
Giving audiences the chance to see the sci-fi classic like never before, the 1993 Stephen Spielberg hit will be shown in HD on big screens around the UK throughout October. Accompanied by the Hallé Orchestra, one of the UK's top symphonic ensembles, they will perform John Williams' iconic score live on stage.
Jurassic Park follows the story of a newly opened theme park set on a remote island, with exhibits featuring recently revived dinosaurs after a scientific breakthrough. When Dr's Alan Grant (Sam Neill) and Ellie Sattler (Laura Dern) visit, they are left fighting for their lives when the park's Jurassic inhabitants manage to escape and once again rule the earth.
Released to great critical acclaim in 1993, the original film was followed by a further two picture's in the franchise: 1997's The Lost World: Jurassic Park, and 2001's Jurassic Park III. A testament to the immense success of the three films, the franchise was resurrected in 2015, 22 years after the release of Jurassic Park, in the form of the Jurassic World trilogy