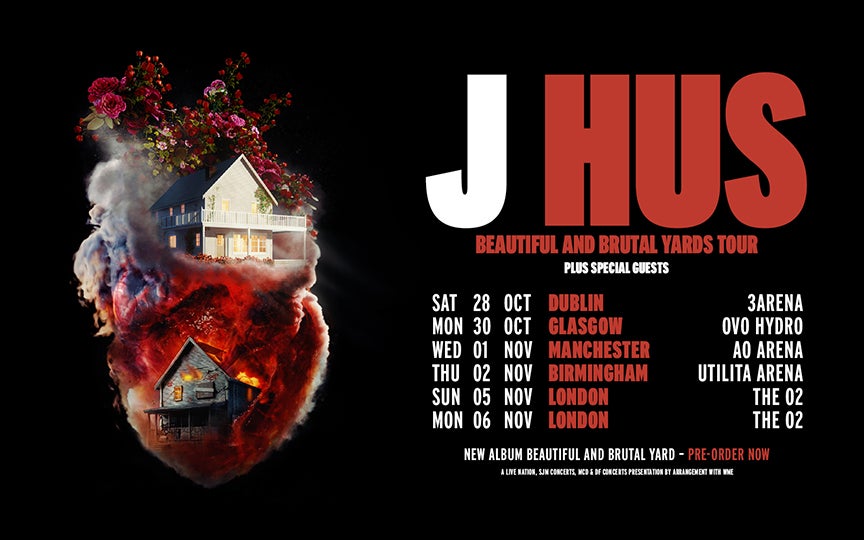 J Hus
Beautiful And Brutal Yards Tour
Date

1

Nov

, 2023

Event Starts

7:30 PM

Doors Open

6PM

Availability

On Sale Now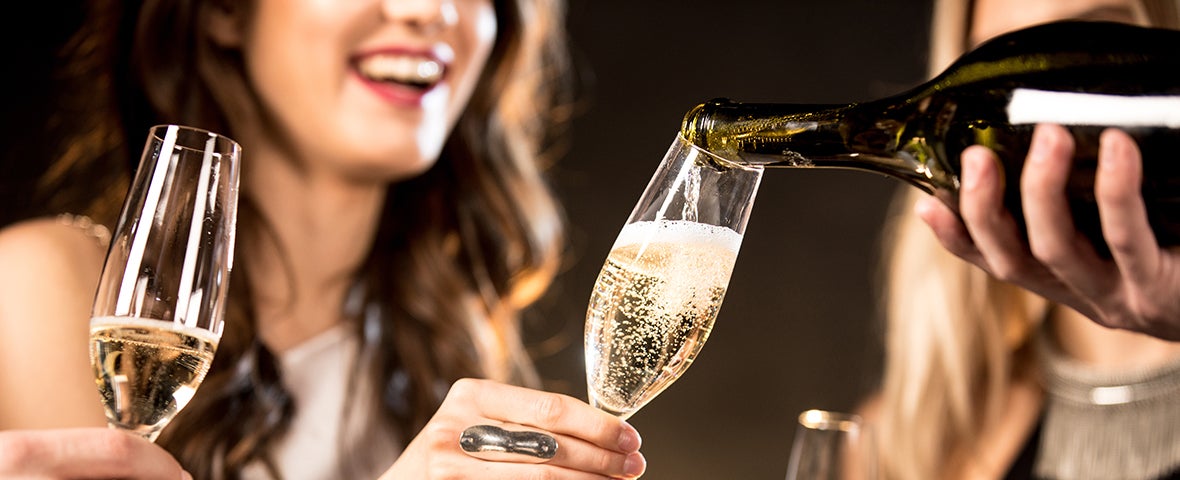 Enjoy the Champagne Experience in our AO Electric Lounge. More than just tickets to a show, our VIP experience includes a pre-show glass of champagne in the AO Electric Lounge and seats with the best views of the stage.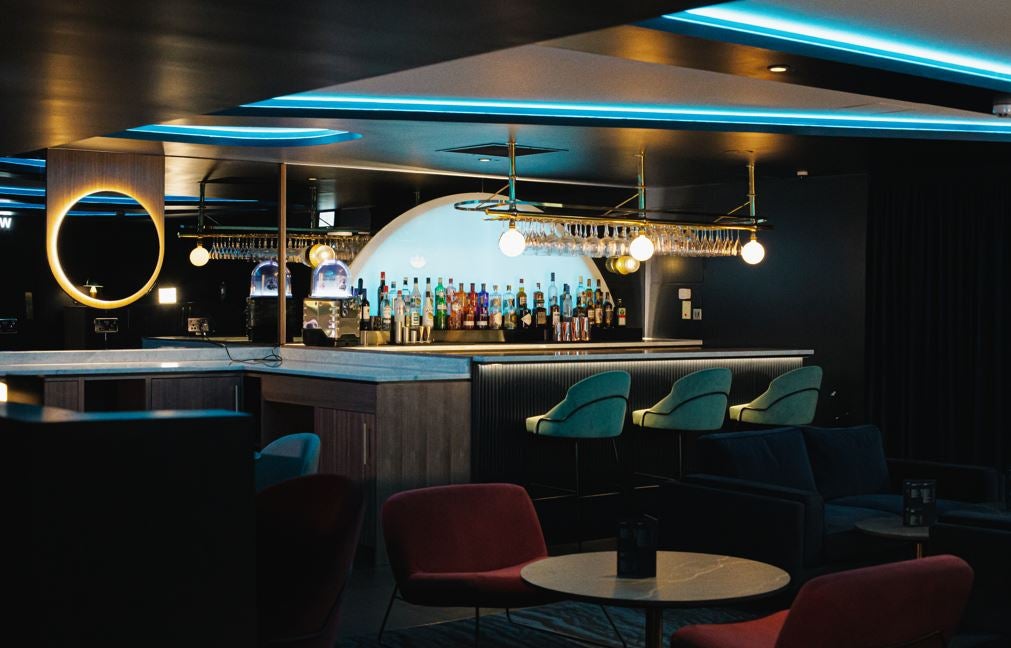 The Beautiful North represents the ultimate in laid back luxury, complete with its own private bar, fine-dining cuisine and unrivalled views of the stage from the rear of Block 115.
Event Details
After a hiatus of three years, London rapper J Hus set the scene alight recently with his single 'It's Crazy' which earned him a Top 15 across the Official UK Singles Charts. If that wasn't enough, a mere few weeks later he came with the explosive 'Who Told You' Ft. Drake which earned him the biggest first-week streams of 18 million worldwide, and a #2 across the Official UK Singles Charts. The darling of UK Rap has now announced the release of his third album 'Beautiful And Brutal Yard' due for release on July 14th. The album will feature a stellar lineup of collaborators including Burna Boy, Popcaan, Jorja Smith, CB, Naira Marley, Villz and Boss Belly.
The last time the world would have seen Hus perform live was in 2019 at AfroNation Portugal, or more recently on stage for Burna Boy's London show. As you can imagine the anticipation is high therefore fans would be pleased to hear the announcement of his tour for later this year. The tour will kick off at Dublin's 3Arena October 28th and end with two dates at London's The O2 on November 5th & 6th. Full details below for presale.
Just over three years have passed since Hus released 'Big Conspiracy' – his fourteen-track second album that netted him a BRIT Award for Best British Male. Now more than six have gone by since 'Common Sense' turned ears and cemented him as a rap champ; and in between both albums, he nabbed multiple features on prize-winning, best-selling records from some of the music industry's most historic artists (Dave, Skepta, Stormzy, Ed Sheeran). 'Beautiful and Brutal Yard' is that long-awaited third album from Hus. Named after the patois-influenced slang term for home, the title is a reference to the two sides of Hus and his heart.
Magisterial lead single 'It's Crazy' is the album's fierce comeback track. "Why you wanna see the evil in me / When I wanna live my life peacefully", he leers. Commandeering the spacey production that builds with each verse, Hus creeps closer into view, shouting out Omar from 'The Wire', and wanting to beef each and every one of his peers. It's alive. Listen and close your eyes: you can almost see the spit glistening against the mic, the fury in your headphones. Sailing across the beat, there are instructions ("I'm the farda, giving orders") and reflections on how little fame matters in the pursuit for power ("I don't care if I'm a superstar"), as Hus comes back to claim his throne against the posers with lyrical menace. Repeat the hook. "The devil in me / the demon in me". It's all about Hus holding a mirror up to the world around us – a world that was flipped on its head since the release of his last album, for a whole myriad of reasons.
Second single 'Who Told You' reminds us of Hus' unmatched talent for creating supreme shutting-down-the-block party music: just picture yourself holding a red plastic cup filled with your favourite drink on a hot summer day in London, blasting out the hook "who told you bad man don't dance / who told you gangsters don't dance" and stepping into a realm where dimly lit rooms are filled with stunning women in tight dresses, while men exude confidence with their 'waps' snugly tucked at their hips - this is the energy Hus once again awards his listeners. But just when you think it couldn't get any better, no other than Drake emerges, and with his effortless rap flow he hands the track the final stamp and clearly becomes the unrivalled summer anthem of 2023. The long overdue collaboration offered a full circle moment for these two music titans. During his sold-out London show at the O3 aka O2 arena on April 5th 2019, Drake welcomed Hus home in the most epic way possible by inviting him on stage in front of 20,000 screaming fans - it was a truly emotional and celebratory night for fans, to say the least.
For Hus, all roads lead back to the music. Look close at the album title 'Beautiful and Brutal Yard' and spot the acronym: baby. Whether it's brutal, beautiful or shuffling somewhere between the two, music is Hus' baby. On his third studio album, this has never been clearer and more present. The stage is set. The man has many names – Uju Militer, The Farda, Ezmalay, The Ugliest (so named after his clothing brand of the same name). But there's only one J Hus.